Treated Wood Post - Build your own:
Post/Pedestal for Mounting Large Format Panels
All Aluminum Display Post with Flip Lid
For use with Fiberglass Panels
<![if !vml]>
<![endif]><![if !mso]>

<![endif]>

<![if !vml]><![endif]>

<![if !mso]>

<![endif]><![if !mso & !vml]> <![endif]><![if !vml]>
<![endif]>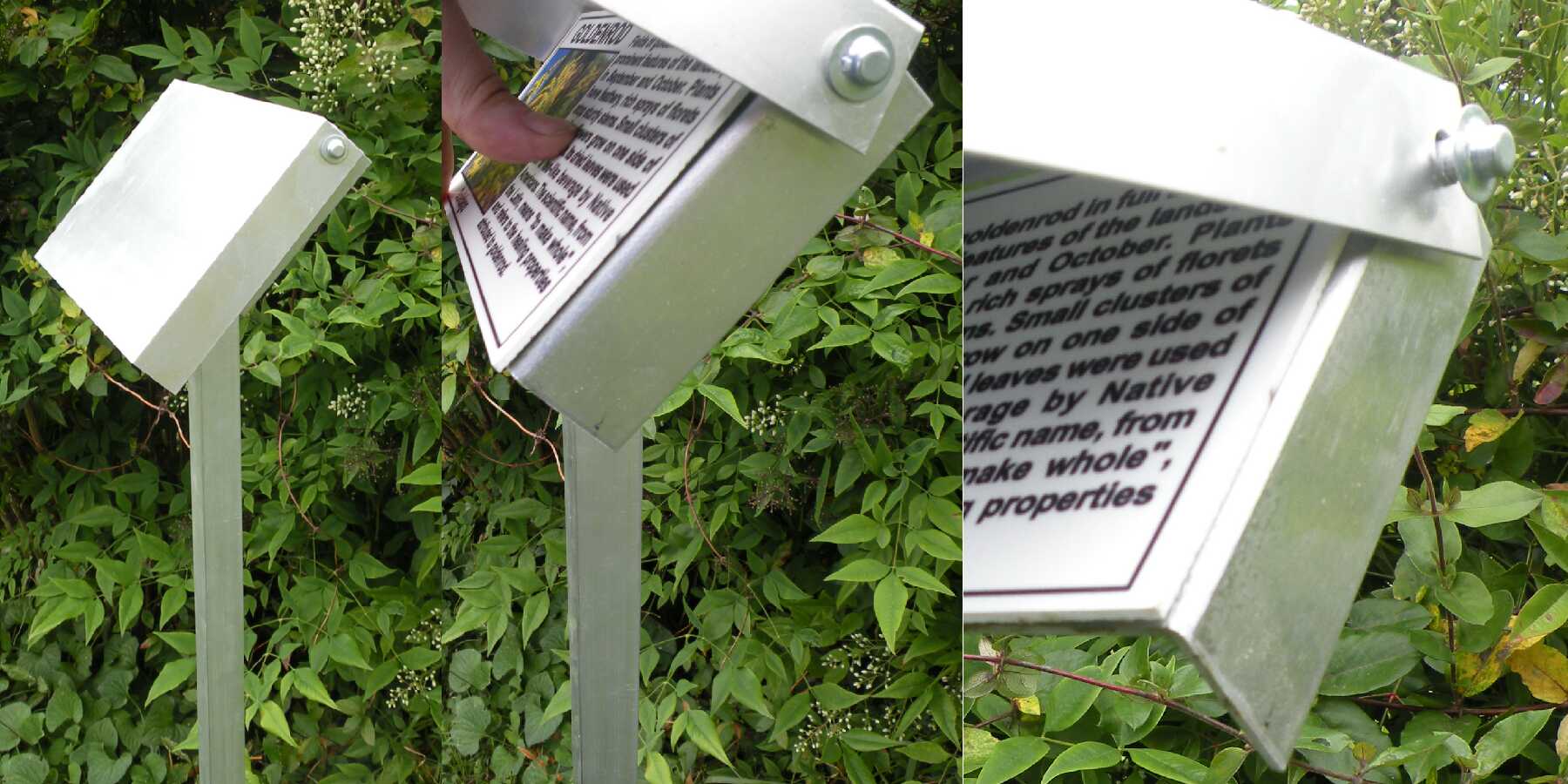 Flip lid is designed to not remain open, it will close when released.
A learning aid – when students approach a tree or plant they can first decide the species they believe it to be and then raise the lid and use the panel information to determine if they are correct.
Protection – the lid protects the inexpensive fiberglass panel from fading due to exposure to Ultra Violet sunlight. Using this approach the panels will retain their vibrant colors for decades of viewing.
4" X 9 " Fiberglass panels - Using Our Stock Images - $27.00 each.
Aluminum flip lid post - $80.00 each.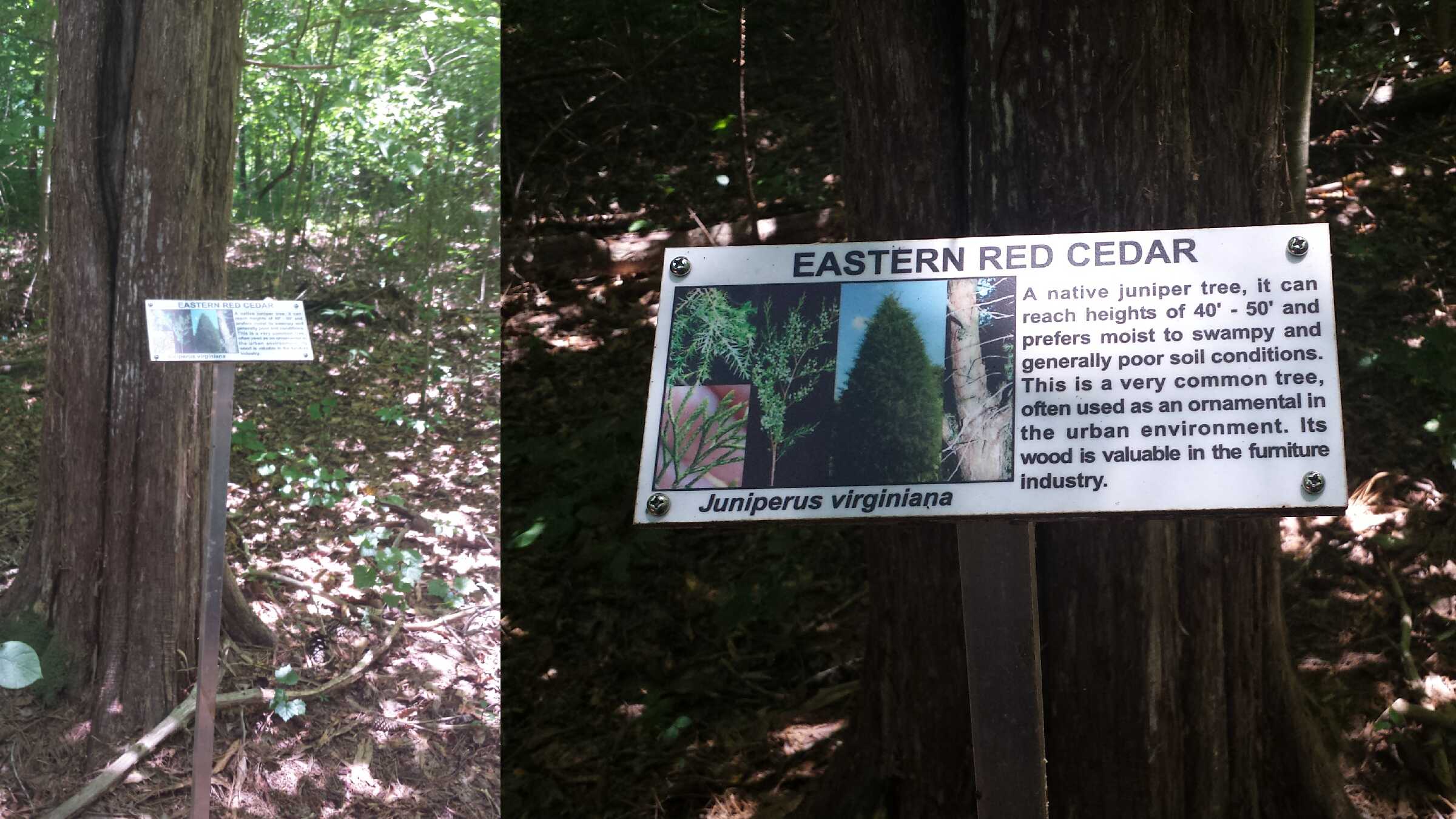 HPC panel 4"x9"x1/8"thick, mounted open face on aluminum post/pedestal - $146.00

Tree/Plant/Wildlife ID Signs:

Treated Wood Post - Build your own: